Almost as much as quilters love quilting, they love telling others how much they love quilting. This is why we all love our quilting shirts. And obviously, I am no exception. I have several sewing-themed shirts and sweatshirts repping the world's best hobby. Whenever I'm at a sewing retreats or quilt show, I love to look around and see all the original designs out there. Bonus points if it's handmade! Sometimes I even spot some in the wild while running every day errands and I instantly know these ladies are my tribe! So I thought it would be fun to share with you some of my favorite shops to find my quilting tees.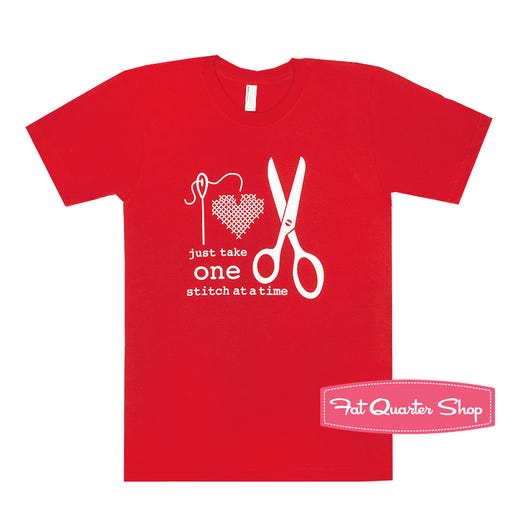 Maker Valley – The OG of quilting shirts. I have several from Holly Lesue
Fancy That Design House – Also designs fabric for Moda.
Missouri Star Quilt Co.
Fat Quarter Shop*
It's Only Fabric & Thread
Two Chicks Designs
Etsy is another treasure trove of quilty shirts. These are some of my favorite shops.
Noodle & Bee Co.
Pepakoa
Dovetail Threads Co.
Kalissa Georgia
And now for my favorite quilting shirt of all time….The Fabric Floozy shirt by Sloth Shirts. This has been in my Etsy cart for months and I finally just broke down and bought it. It shipped yesterday and I keep updating my tracking because I'm so excited. I can't wait to wear it to my next quilting retreat.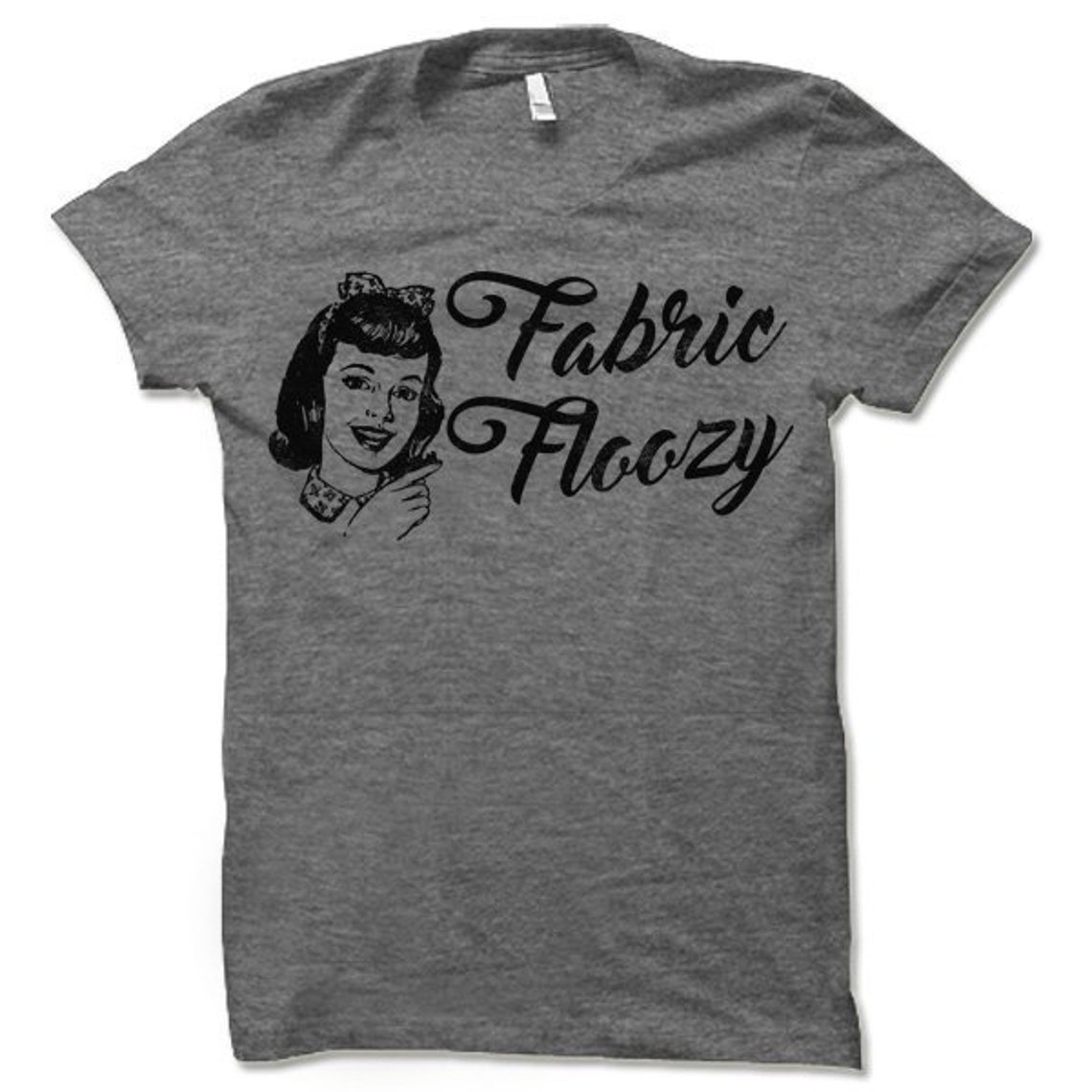 So tell me, did I miss any? Where do you like to find your quilting shirts? Leave me a comment or DM me on Instagram @ginger_quilter.
If you too are a Fabric Floozy like me, check out our new subscription The Fat Quarter Crush. Each month, you'll get 8 to 10 coordinating fat quarters to add to your stash delivered straight to your door! Our second month of this program will ship on June 15th, so hurry in now!
*Indicates an affiliate link. Any purchases made from this link gives me a small commission.